SSI Open Water Instructor
After the Assistant Instructor portion, this course adds the open water training skills you need to make new divers.
Privileges and Duties. Qualify to teach the complete Open Water Diver Course, EAN/Nitrox Course, Perfect Buoyancy Course, and Diver Stress and Rescue Course; pending Instructor Exam.
Prerequisites. 18 yo, minimum of 75 logged dives with specialty certification or proof of experience in deep, night, navigation, and rescue, and EAN/Nitrox; Assistant Instructor from any recognized RSTC Training Agency.
Curriculum. Three days of open water skills and supervision training, usually in conjunction with the Assistant Instructor course.
Starting at $830 or $1900 with Assistant Instructor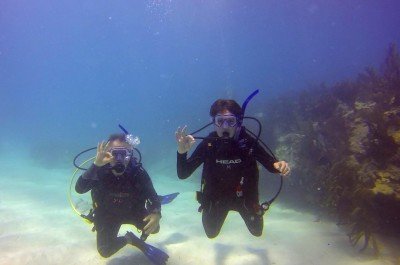 ---